Our Halloween Party Playlist!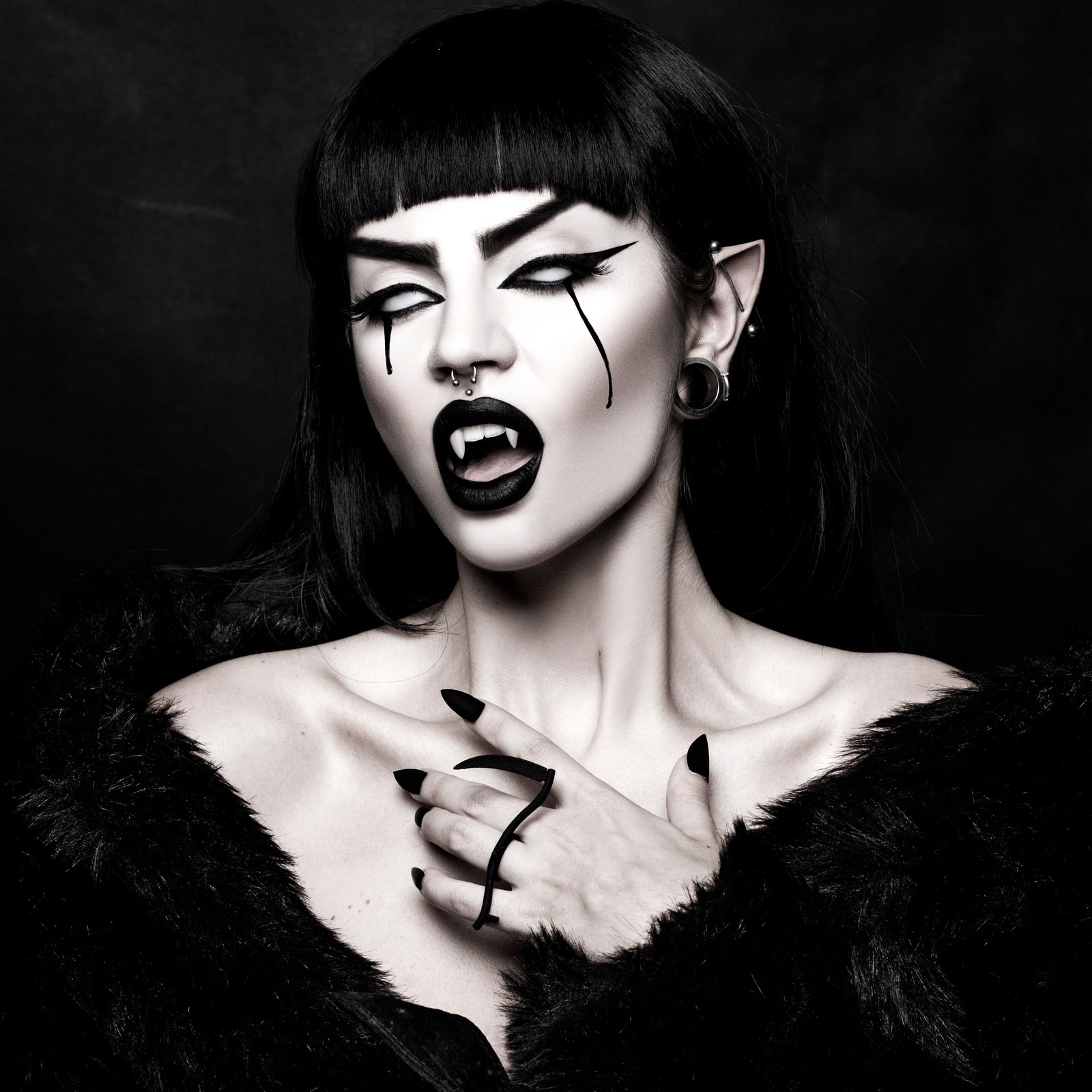 As Halloween approaches, you may find yourself planning a monster bash, and you're gonna need some suitably themed music to ensure all your ghoulish friends truly get into the spirit! Or maybe you just want a spooky playlist to listen to while you travel to work and back on this sacred day! Whatever the occasion, I (one of the resident witches here at
R+W HQ
) have got you covered!
In no particular order, here's my Top 20 tracks to get your blood pumping this Halloween:


Misfits - Helena
Really, any Misfits track will see you right at Halloween, particularly anything from 'Famous Monsters' in my humble opinion. This one is just one of my favourites.


Devin Townsend - Bad Devil
Devin's produced such a vast array of music over the years in many different styles, but this track is quite simply pure fun. A real dancing song!


Richard O'Brien - Time Warp
A classic! Who doesn't love Rock Horror? People who haven't seen it, that's who! I was on holiday once and we requested this song in a bar; they played this unfamiliar remix of it and it was really weird. Always go with the original folks!


Screamin' Jay Hawkins - I Put A Spell On You
Another Halloween classic. It's been covered a few times but I can't get enough of the original.


Jace Everett - Bad Things
Those of you who watched True Blood will know this as the theme song! Those of you who don't know it, it's very catchy. It's country music, but not the kind that makes you want to turn the station over!


Talking Heads - Psycho Killer
What better time of year to listen to songs about serial killers? When it was released, some people associated the song with the contemporaneous 'Son of Sam' killer, but the band insist it's purely a work of fiction!


Creature Feature - A Gorey Demise
A much lesser known song, but brilliant nonetheless. Very silly and very suitable for the Halloween season!


Michael Jackson - Thriller
Now this really is a Halloween classic! I don't imagine you can go to any club during Halloween that won't play this, and that's absolutely fine because it's a lot of fun! Especially if you can get everyone at your party to do the dance in sync.


The Citizens Of Halloween Town - This Is Halloween
If you've an ounce of goth inside of you then this is like your anthem. We grew up on The Nightmare Before Christmas, we empathise with every single one of those characters (except Oogie Boogie obviously). Our time is now!


Alice Cooper - Feed My Frankenstein
Alice Cooper is another one of those where you could basically play anything from the entire discography. I've picked this one for the obvious classic horror link, and also because it features in Wayne's World which is also excellent.


Blue Oyster Cult - Don't Fear (The Reaper)
While we're on the subject of excellent movies, this song gets a mention in Bill & Ted's Bogus Journey! Probably because it's a really, really, really good song. Bodacious.


Rockwell - Somebody's Watching Me
A great song. It basically describes what happens to you when you watch too many horror films in quick succession (or is that just me?). Not that we're advising you not to watch horror films. In fact, if you tune in later on we'll tell you exactly what horror films you should be watching! But anyway...


Bobby Pickett - Monster Mash
Well if this isn't the ultimate Halloween song! The classic of all classics! The one and only (ignore the cover versions)! Everything about this song is wonderful: the sound effects, the lyrics, and Bobby Pickett's 'Boris Karloff-esque' voice!


Ray Parker Jr - Ghostbusters
YAAAYYY GHOSTBUSTERS! My partner and I probably have way more Ghostbusters merchandise than any healthy adult probably should, so maybe I'm biased? But everyone knows this song! You can't have a Halloween party without it.


The Cranberries - Zombie
A sharp turn now from the comedic overtones of the previous few songs: this song was written in protest following the IRA bombing in Warrington in the early 1990s. It's an iconic track with an awesome tune, and it's great to sing along to as well.


Iron Maiden - Can I Play With Madness
Swiftly back to comedy! If anyone tells you there's a better Iron Maiden song than this, they are wrong. Don't talk to that person anymore. They're not good for you. This song is just SO MUCH FUN!


The Living End - End Of The World
I know this song from a Tony Hawk's game (I think it was Underground 2?), and it was one of my favourite tracks in the game! It's just a fun, fast-paced song about the impending rapture. Woo!


The Addams Family TV Theme
We all have an affinity with the Addamses. Every day is Halloween for them, and we can totally get on board with that. They strive not to fit in, they dread blending in with the crowd; they're our role models! So obviously their theme song has to be on this list.


Rob Zombie - Dragula
I saw this live and it was amaaazing! Tens of thousands of metalheads dancing - not moshing - actually dancing! Ergo, this song needs to be on at your Halloween party!


Backstreet Boys - Everybody
Everyone's favourite Halloween song! Even though it's not about anything to do with Halloween, thanks to the video for it, it will forever be associated with the holiday. Which is fine, because it's catchy as hell and we all love it (even if some of us won't admit to it)!



Well there we have it Witchez! My two cents on what you should be listening to this Halloween. Of course, if you strongly feel like I've missed something essential, please comment below! We'd love to hear what you're listening to, and how you're celebrating the season this year!


Find us on Instagram
@rogueandwolf
to join the discussion on there, and if you have any wicked photos of your Halloween costumes, treats or any other spooky creations, be sure to tag us in them!
---