Worlds Apart - Mission II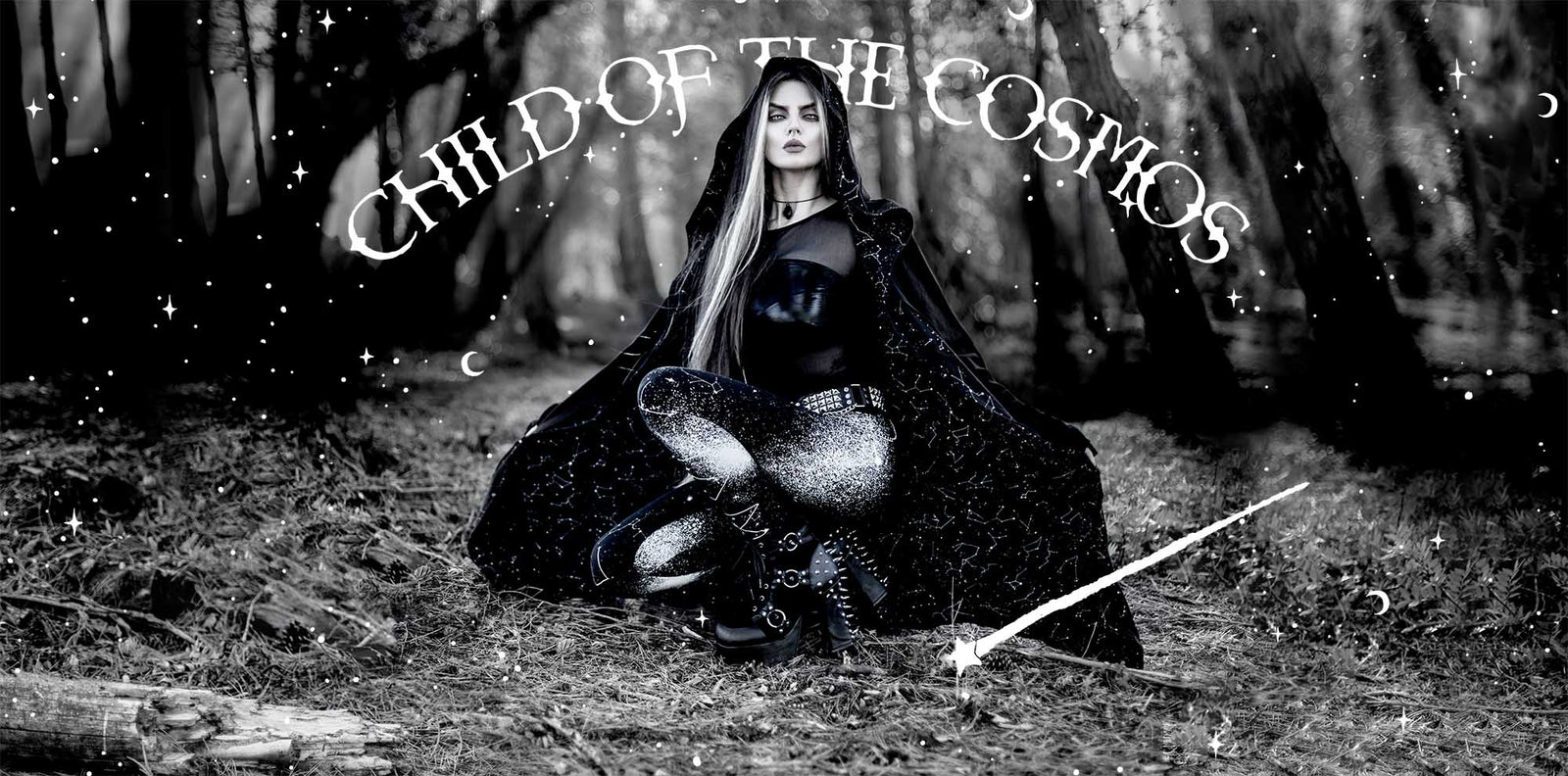 Join us as we continue our journey through the vast expanse of time and space. See the magic of the universe like never before. Discover hidden corners of creation, ethereal beings and the beautiful duality of our own existence.
Starlight Long Sleeve Tee - From The Sky The Path Is Clear. 
Super longline, long slouch sleeve tee to pair with whatever the hell you want! This beauty is versatile! Dress down with jeans for a grunge aesthetic with a magical twist, or pair with some tights or leggings & killer heels for a witchin' dolled up look!
Two Faced Sweater - We Are Made Of Conflict. Dead Stars And The Void Mixed Within Us.
Let both your personalities shine like the stars in this longline sweater with magical graphic print. Oversized with thumb holes and contrasting sleeves for a grunge sweater/tee look. 


Wanderer Sweater - You Were Always Told Never to Stray Too Far From The Path, but Baby, You're a Wanderer.


Find comfort in the void with this oversized, off-shoulder Sweater. With split sleeves and Dead/Alive written in the stars. It's lush, comfortable and very versatile! Lose yourself in the night sky.


Catstronaut Sweater - Catastrophes in Space Happen Even to Purrfect Cosmocats!
Add some colour to your wardrobe with this eye-catching graphic sweater. Everyone knows the future is made of cats and spaceships so hop aboard the Feline Express Catstronauts!
Constellation Leggings - We Are Born From The Stars And To The Stars We Shall Return.

Get legs for aeons with these black as night, star-dusted leggings, with Rogue + Wolf constellation print. Add an air of mystery and wonder to your wardrobe. 


Dark Matter Cardigan - Dark Matter Fills the Void, Tearing Stars Apart.


Become one with the stars and claim your place in the night sky with this Ethereal Cardigan. With our classic oversized hood and super long slouchy sleeves with thumb holes to make you feel like your wrapped in a veil of stars. Magical Constellation print lining to remind you that the magic is always there inside you.
 🖤
Journey with us through deep space as we plunge out of orbit and discover an array of out-of-this-world pastel goth gear and dark grunge designs!
View the whole collection here!
---