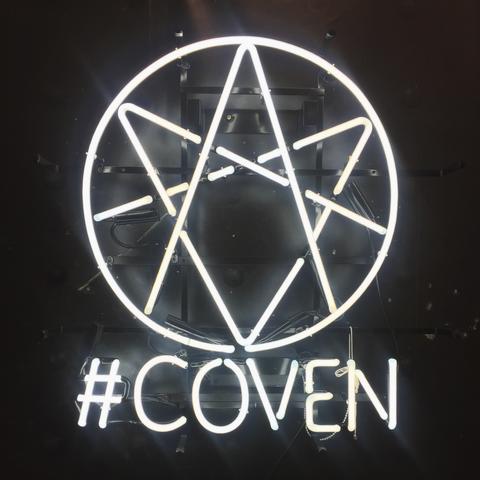 What's up my witches! 🙌🖖🖤


You may or may not have noticed that our
Instagram
has gone a little quieter lately. That's because, in the spirit of the new year, we're trying things a little differently! 
The last year has been a funny one, a bit hectic perhaps. We had new collections (and sure, who doesn't?) but we also had a
brand new year-in-the-making app
, in which we tried to offer you all something completely new and exciting. I think we did just that, don't you? We've also, much like many big account holders, been grappling with Instagram's ever-changing algorithms and new functions (and let me tell you, I'm not the most tech-savvy witch out there - the struggle is real). And just to add to all that lot, we've had a bit of a staff turnover! I, for one, started halfway through 2018, and then towards the end of the year we got a snazzy new designer too! So we've been busy bees, and for a couple of us there's been a learning process in amongst all that business! We think we've kept the the broom flying well enough though, right? 🤔😜
Anyway, I'm here to tell you to stay tuned! We have so much in the works. Lots of samples and prototypes are already flying around the office (no, we're not selling broomsticks). You're gonna love the new stuff we have for you! I'm talking all sorts: more
womenswear,
more
unisex items
, more
homeware!
And I can tell you as the non-designer in this small group, our designers really do care about the quality of their products. If something ain't perfect it's back to the drawing board! 😤
So while we settle into 2019 we want to hear more from you guys. We'd love to know what we can do for you that you're not getting from other brands. What do you want to see from us? More products? More BTS stuff? More personal stuff? Do you want to see more professional design brand or more people behind the brand?


I basically live on
Instagram
now, so don't be shy: come and tell me what you want from us, and I'll see if I can work my magic! 🌙⭐⚡
Lots of love and magic from the whole team! 💋😘❤️


---